Nextcloud
---
... puts you in control
Nextcloud puts your data at your fingertips, under your control.
Store your documents, calendar, contacts and photos on a server in our german data center.
Through Nextcloud you also access, sync and share your data.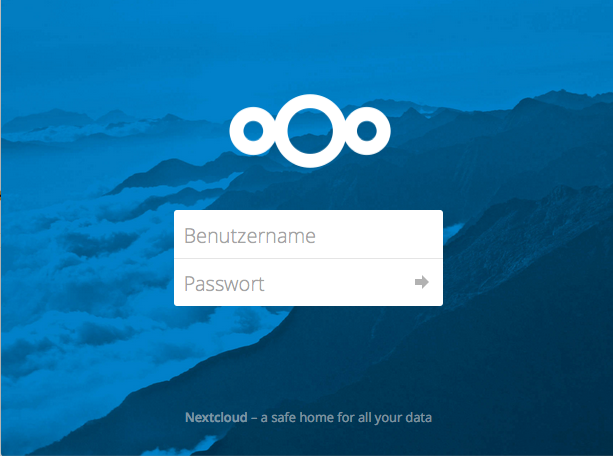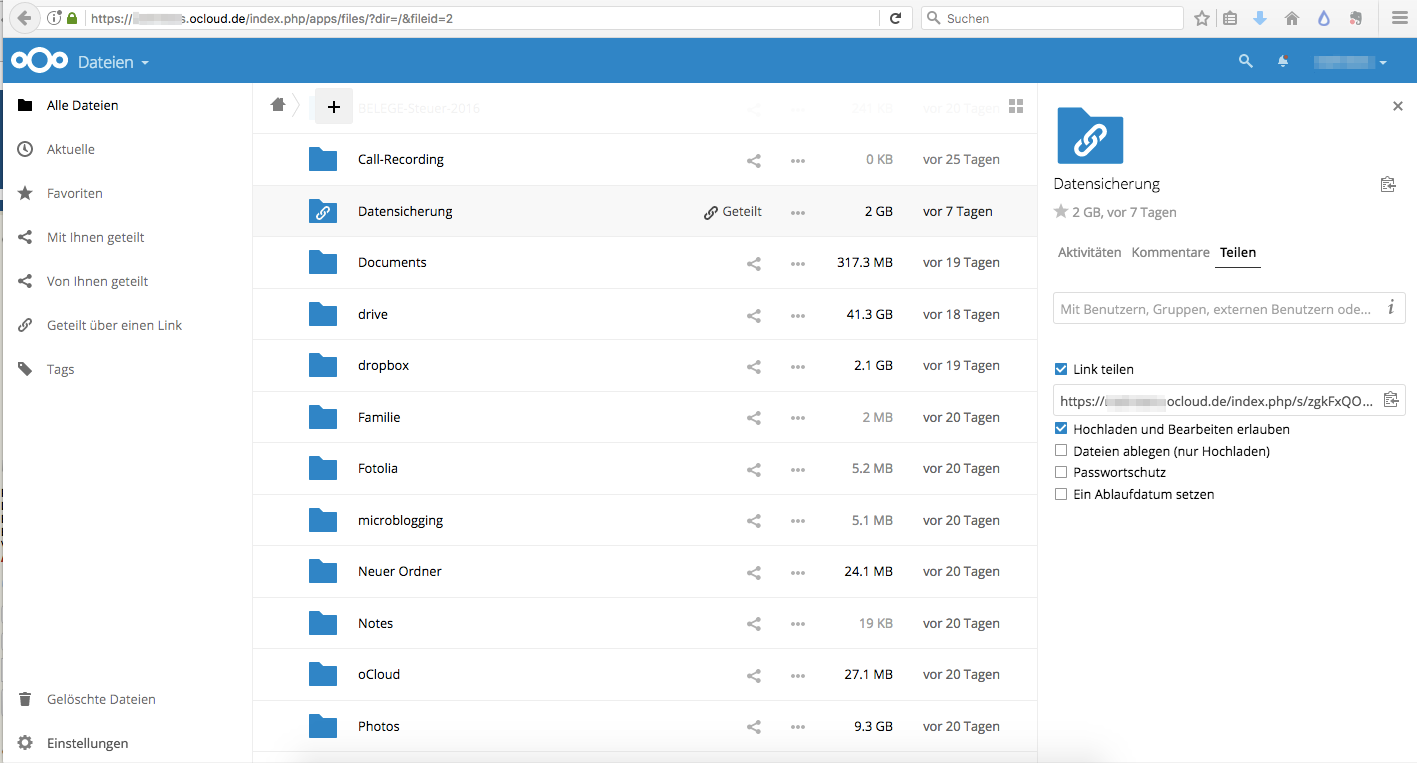 File access and sharing
Your files everywhere
Nextcloud gives you access to all your files wherever you are and whatever device you use.
The easy web interface allows you to share files with other users on your server, to create and send password protected public links, to let others upload files to your cloud and to get notifications on your phone and desktop when a user on another cloud server shares files directly with you. And you can do all these things from the desktop or mobile clients, too.
Features:
Tag and comment on files, and see tags and comments by others
See what is happening on your Nextcloud in the Activity feed
Previous versions of files you modified are retained and can be brought back. Deleted files can be found in the trash.
Share photo galleries
Share public links read-only or with editing capabilities
Anonymous upload hides existing files, providing just an upload target
Optionally put a password or expiration date on public link shares
Share directly to users on other Nextcloud, ownCloud, oCloud or Pydio servers ("federation")
Admins can control all these abilities, add trusted Federation servers and more
Mobile and desktop clients
Nextcloud clients for Android, iOS and desktop systems allow you to sync and share files, in a fully secure way through an encrypted connection. The mobile clients feature automatic upload of pictures and videos you take and can synchronize select files and folders. The clients can handle multiple accounts, show all activity happening on your server and notify you of new events such as the availability of new shares.
While not all clients support all features yet, here is a non-exhaustive list of what you can do today:
Perform file operations such as rename, delete and move
Show previews of documents, photos and videos and choose between list and grid view
Mark files as favourites to keep them in sync with the server and available offline
Upload pictures taken with your phone's camera automatically
Share files directly with users on your Nextcloud, with other cloud servers or via public link
Get notified of shares or other events
Show all activity related to your files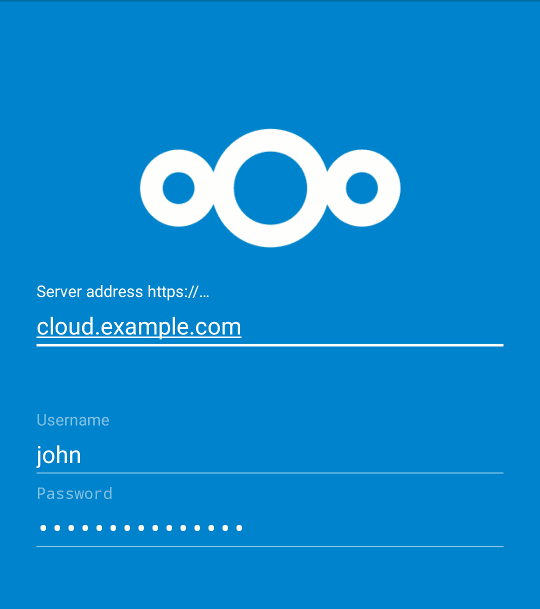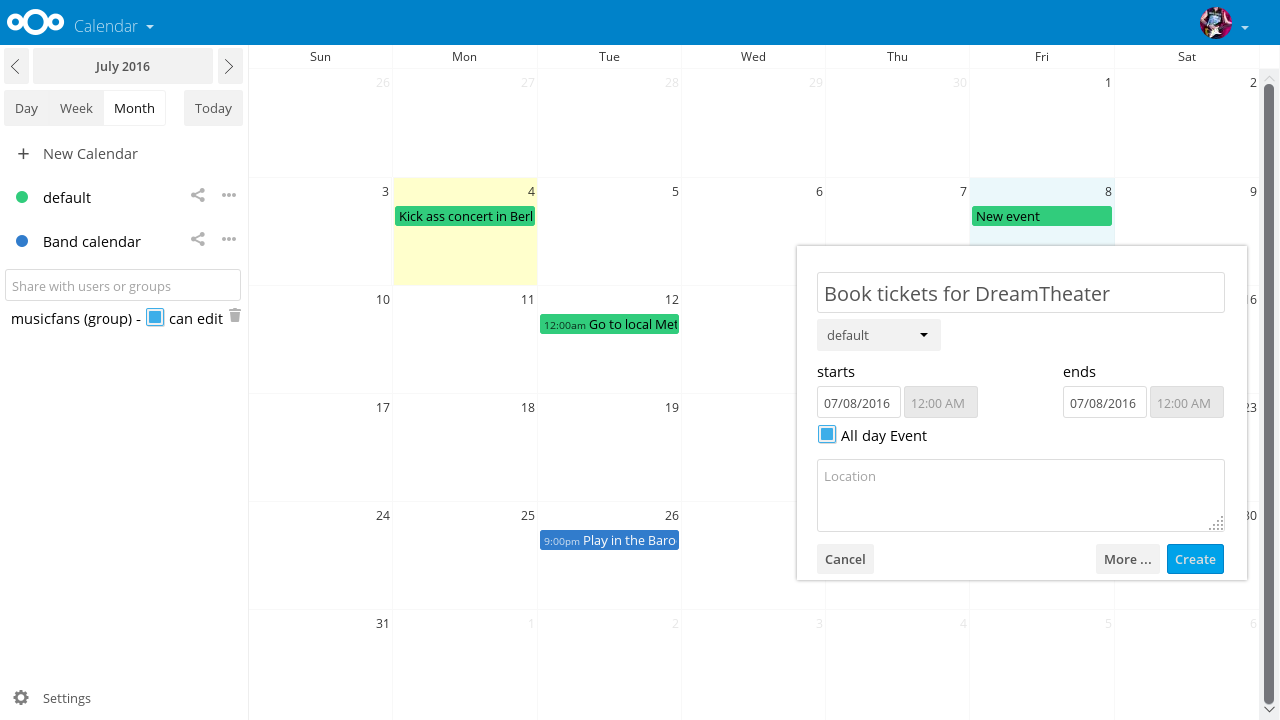 Calendar and Contacts
The Nextcloud Calendar and Contacts apps allow you to store, sync and share your plans and contacts. You can share with users or groups on your server or sync the calendar or contacts with your devices and access them wherever you are.
The Calendar and Contacts app feature:
Easy to use interface
Private and shared calendars and addressbooks with permissions management
CalDAV and CardDAV sync with third party clients both on mobile and desktop (i.e with Thunderbird)
... and more Apps
Install many additional apps in your Nextcloud
Two Factor Authentification
Tasks App
notes
ldap
... and more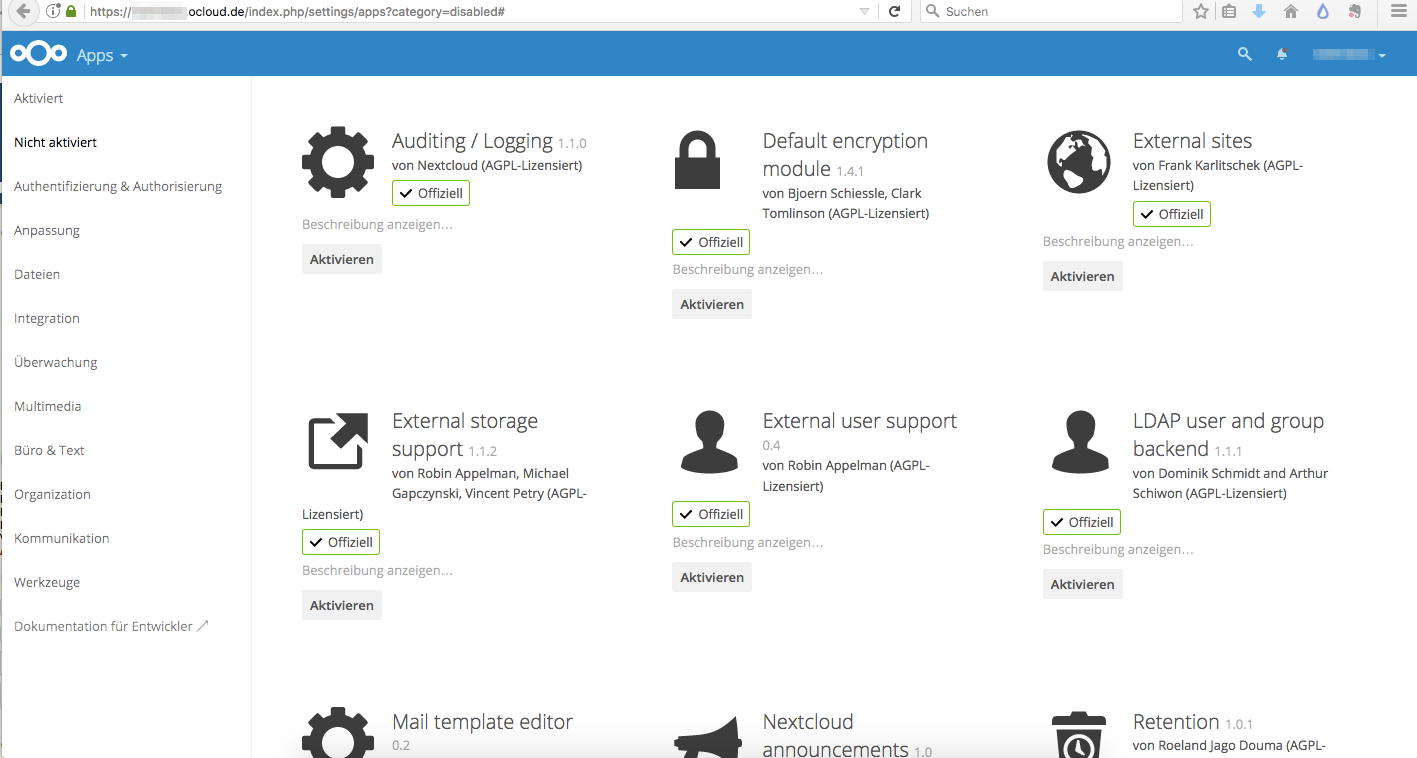 ---
Do you have any question? Contact us!