Data Security
Physical security
Our Server located in two spatially distributed data center parksin Nuremberg and Falkenstein.
All vehicle access roads, entrances and server rooms are monitored with video surveillance equipment.
Entry authorizationand an appointment for first occupancy or for a temporary visit by a technician from an external service company can be set in advance via the administration interface Robot..
A generated password enables on-site personnel to authenticate and issue a transponder keyfor the interlocking doors to the rack. The visit is logged and the footage recorded is archived in the administration interface for monitoring purposes.
The uninterrupted power supplyis guaranteed by a 15 minute battery capacity and emergency diesel-generated power. All UPS systems are designed redundantly.
Direct free cooling allows for the environmentally-friendly coolingof hardware. Climate control is effected via a raised floor system.
A modern fire detection systemis directly connected to the fire alarm center of the local fire department.
Network security
Multiple redundant connections to the largest German internet exchange point, DE-CIX, ensure smooth data transfer.
All existing upstreams and peerings are integrated in the backbone via state-of-the-art routers from Juni-per Networks in order to boost the network's capacity.
System security
Security updates are continuously performed on our servers.
There is a central back-up server to save backed-up data. The RAID-1 hard disk system reduces the likelihood of data loss
Data protection
Personal information is saved and used exclusively for the preparation of invoices and for contact purposes.
Your documents, photos, data etc. are always encrypted en route to and you can activate the software based encryption on the ownCloud / Nextcloud server. This ensures your data's security.



Quelle: ownCloud / Nextcloud
All employees are contractually obliged not to disclose internal business information to third parties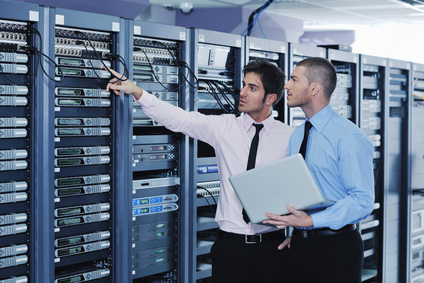 Encryption on the server